A clamshell is a one-piece container consisting of 2 halves joined by a hinge area which allows the structure to come together to close. Clamshells are often made of a shaped plastic material, such as polystyrene, polyester, PVC, foam sheets, etc.
The material can by made by thermoforming or can be injection molded into the desired shapes. A single piece of material is used for the top and bottom with a "living hinge" that is integral with the material, rather than added separately. In a way that is similar to a blister pack. The name of the clamshell is taken from the shell of a clam, which it resembles both in form and function.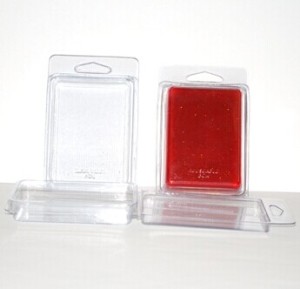 Folding cartons made of paperboard or molded pulp can also be of a clamshell shape. It can also be made of cellulose fiber such as sugarcane-bagasse, wheat straw, wood pulp, etc.
Clamshells can use a variety of means of closing or sealing. Some have self-locking tabs, snaps, or have a friction fit. Others use adhesive, pressure-sensitive tape, labels, staples, or are heat sealed.
When plastic clamshell containers are securely heat sealed, they are tamper resistant and deter package pilferage. These security packages are intentionally difficult to open, sometimes requiring customers to use scissors or a knife to open. This can be frustrating to the point of wrap rage.
If you need more details of clamshell packaging, pls contact us at any time!